Moderator: Gazza
Set of lowering springs for Z3m
I do believe they were 30mm lower
£50 plus p&p
---
Serious offers considered
---
Just for clarity, are there two or four springs ?
Gazza
2001 M roadster S54
1965 Mustang 289 Fastback, various other Yank Classics. BMW Z1, BMW M3 CSL.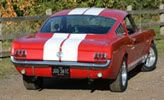 ---
---
Yes there are four and I do believe they are gaz ones
---
Do they fit on the S54 M's?

I'm dumb and didn't read.
Yes, they do lol

I am definitely interested in these
---
Also, would you be able to post a picture of them?
---
Who is online
Users browsing this forum: No registered users and 2 guests