I want to share some photos. Last winter I was fixing some cracked spotwelds in the boot. After that it was necessary to repaint inside the boot and underneath of boot. Ok, I did that. But now the rest of the undercarriage looks awful so I went on with the rest. Unfortunately I was so engaged so I forgotten to take pictures from the beggining, so this is only from the reassembling.
Many new parts was was purchased. And it cost quite a lot of money, but it was worth it all. Should I do it again? Oh yea. I has wash and wax it three times, spring, summer, and one last time in autumn before it was time for put it in for winter. Its a pain to keep it clean and shining but when i have finished it is a joy for my eyes and soul.
Please feel free to comment.
boanke
Just a photo after I polished the end pipes inside. I know, some fingerprints outside.
I put a new grilles of clearcoated alluminium in middle of the front and in the hole for brake wents, took a way that awfull licensplate holder. Maybe bad photo but M color looked so good.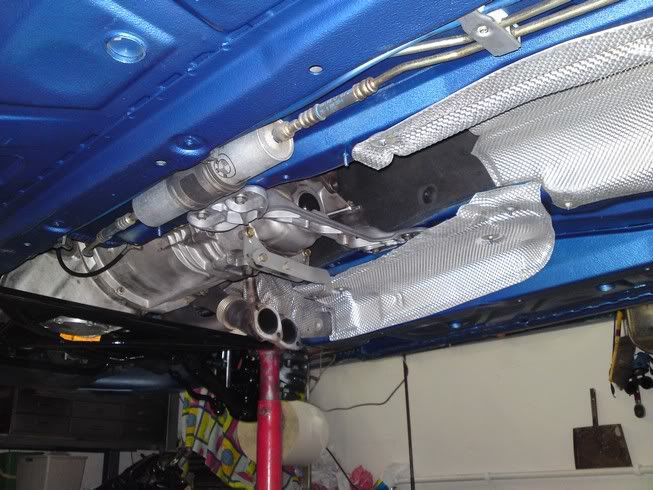 All of the heat shield was pollished, and attached with new sheet metal nuts.
Missing the suspension to fueltank, it was up to refinishing.
Pollishing the exhaustsystem was a little tricky and took a long time, it is pollished all the way from the manifold. some day I maybe take of the manifold to for pollishing.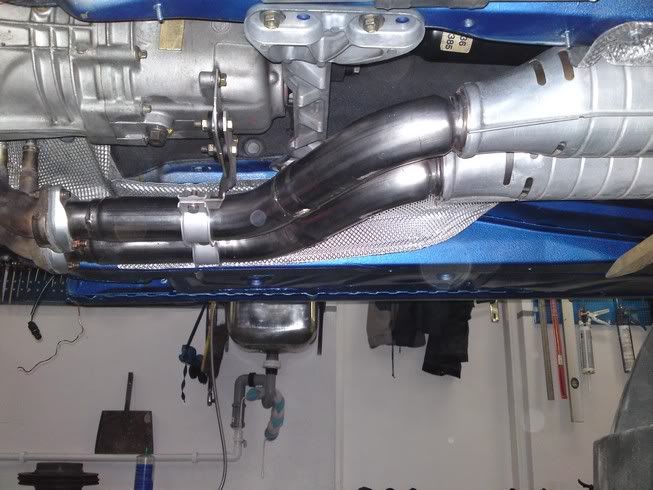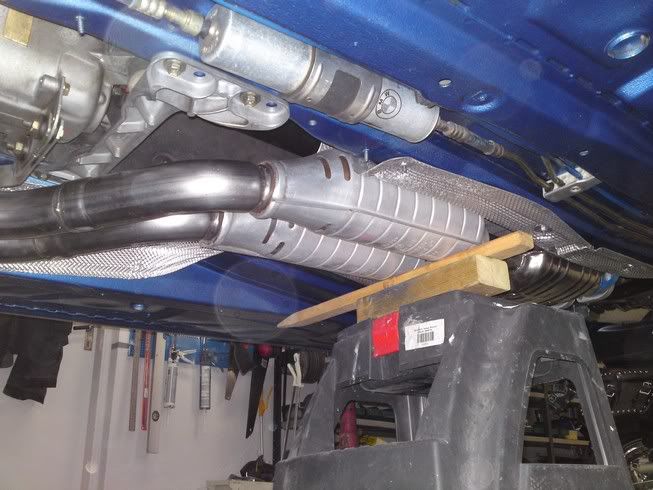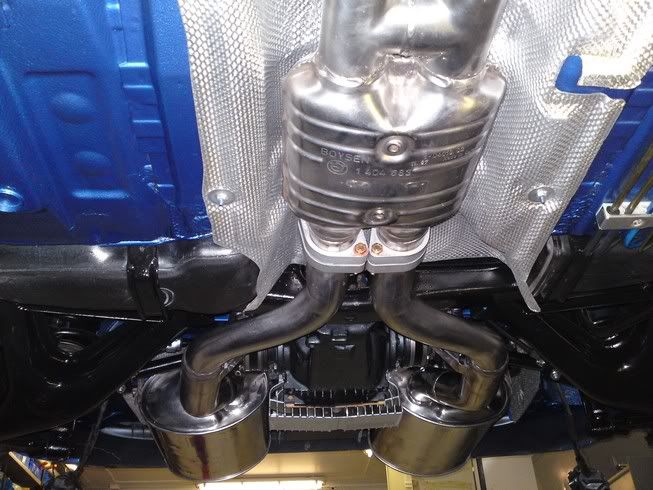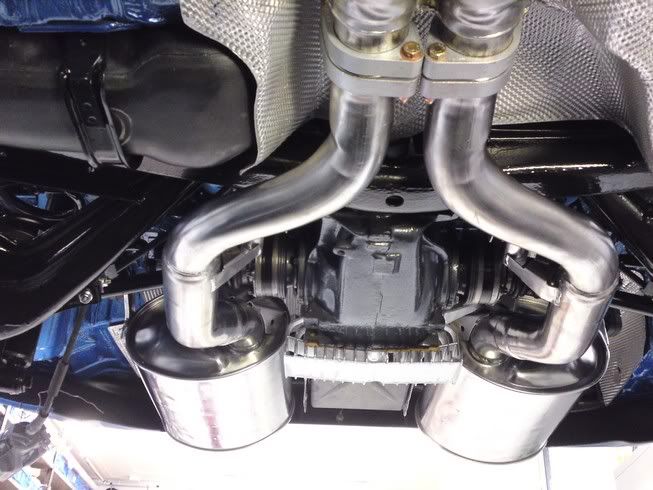 I glass blasted the diffhouse and the "end" or "gable" what it calls. They was then painted with irongrey metallic and allumininumsilver metallic and clearcoated.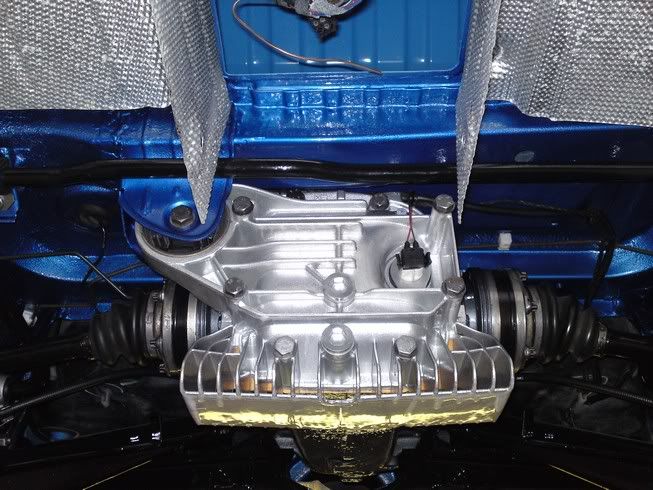 Painted and mounted with a new rubber bushing.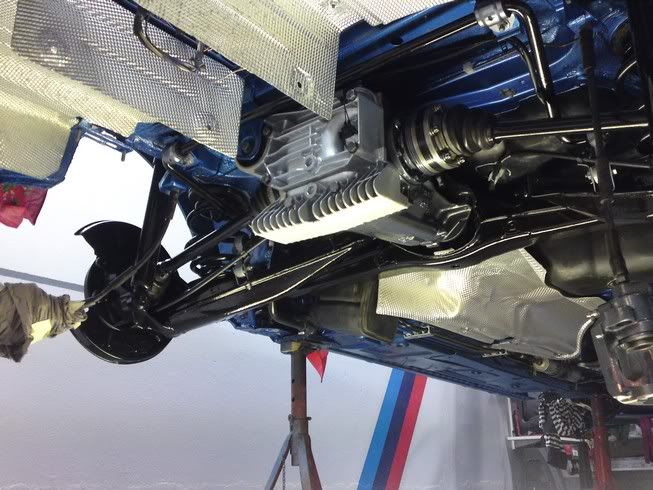 All the chassi parts was painted in a special black chassi paint for trucks an clearcoated. All small parts in aluminnumsilvermet and clearoat.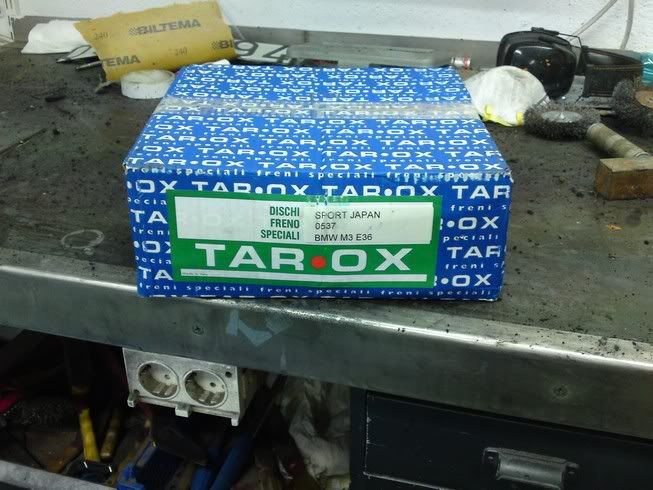 My old brake discs was not up to the rest so I were looking in to internet for some new. my choices fell for Tarox, they have good recommendations and they look so good with both slits and holes. For rear discs I did not want they to be as good as the front so I skipped the slits and holes. Completed with Ferodo pads. Better to brake in a straight line then slip sideways.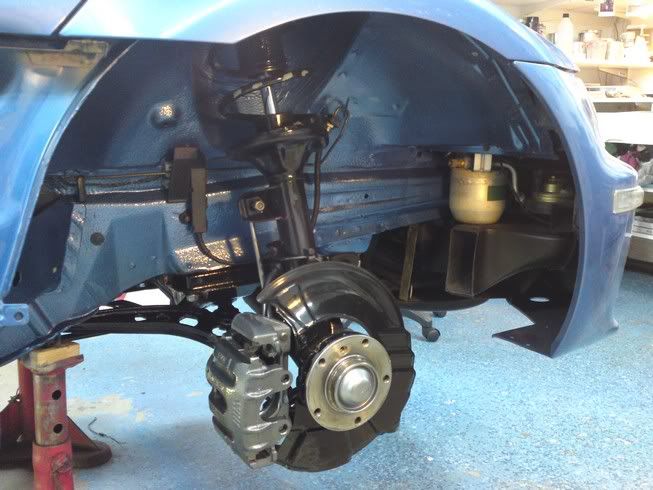 My brake callipers and all small parts was glassblasted and painted with irongrey metallic and of course clearcoat. Just that clips that hold the callipers to brake carrier was alluminium silver met and clearcoated. Havent any pics for front axel but one can just see the right wishbone, pity the front axel with original x- brace underneath are looking really good.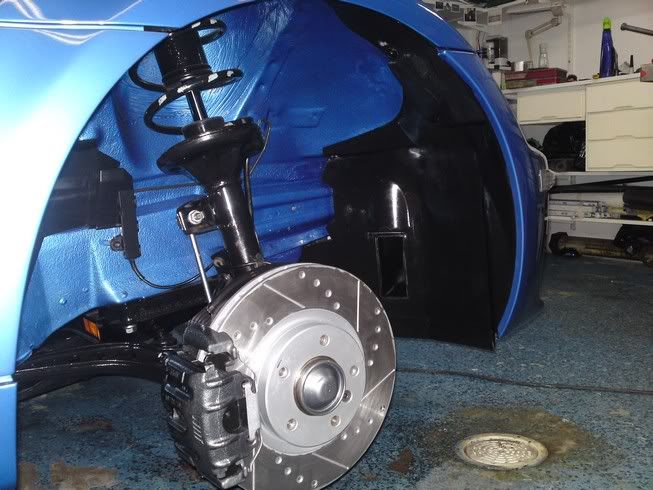 New discs mounted.
Painted in between the ventilation. I think they look so good.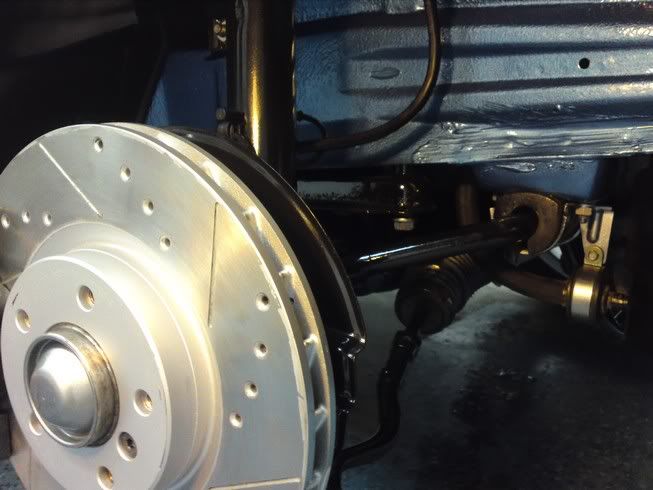 Here one can see a little more of front axel and anti-roll bar.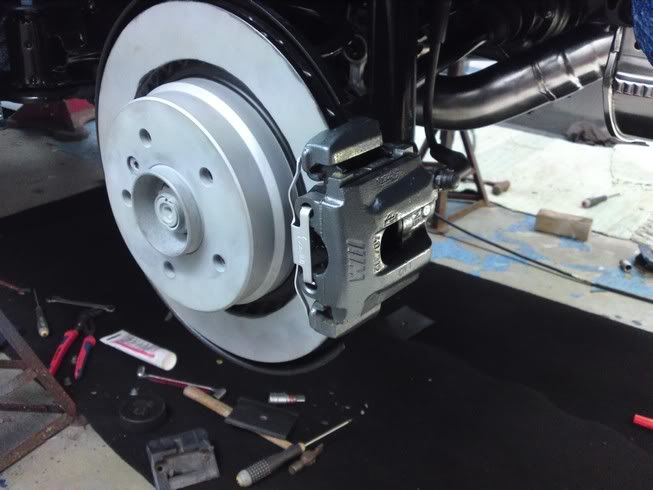 Just a close up. No rust here. Took the calipers apart and mounted new dustcovers, pistonsealings and new brakefluid.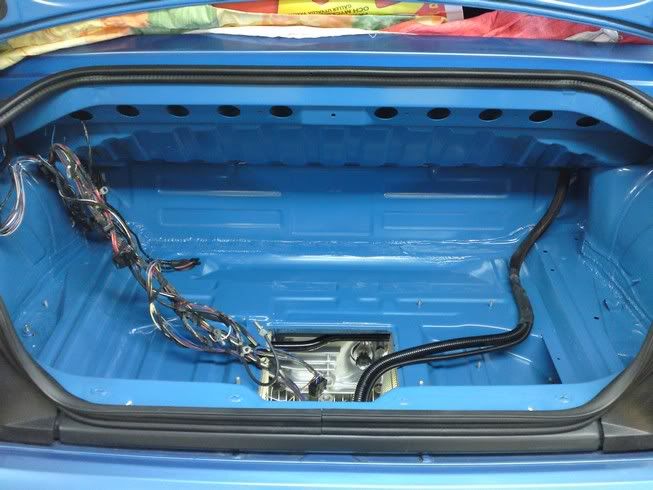 Well this was actually the first I did, stripped it down completely, welded the spots that had cracked and did some reinforcement. painted it in that special color that bmw have inside of the car. I dont no the name of the color, I just took a sample to the lacquer traders.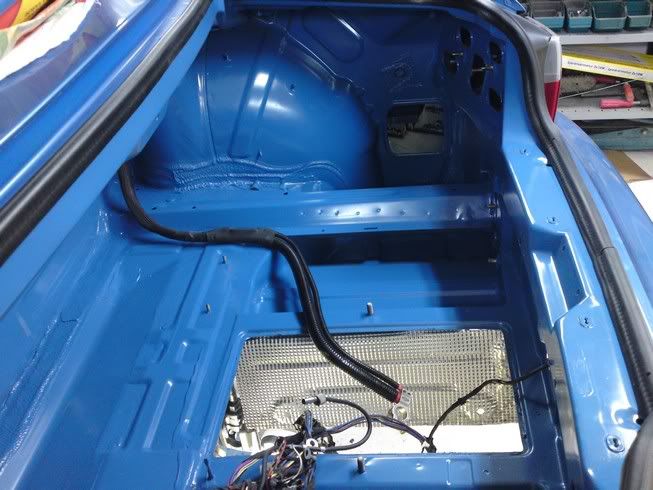 A lot of new small pllastic clips, nuts and crews are ordered from bmw. A pain to remember where to put them four months after I took them of.