Moderator: Gazza
Joined: Fri 18 Jan, 2013 22:41
Posts: 124



I'm feeling so confused , just dropped my daughter off at collage it's approx 1/12 hours away so we rolled down in the Z,any excuse, lovely drive.Ok so far so good ,but now things started to fall apart,I don't know if it was being amongst a lot of young people but I had the feeling that I was 20 again and drove accordingly .i chose the scenic route home ,and for some20 minutes I drove the Z as fast if not faster than I've ever driven the Z.I feel so bad I never usually drive like that,the trouble is I enjoyed it so much that when I stopped to put the most expensive shell fuel in , I pulled out of the filling station And tested the 0-60 time .five minutes later I was in Burger King "I don't really do burgers"took it out and sat in the Z because I'd much rather sit in there than in bk ,forgot to pick up napkins ,dropped fries all over ,greasy hands on everything,really didn't care.Drove the rest of the way home in much the same way,haven't felt so young in years or so connected to a car,since I had a Mini Cooper in my youth.Now the problem arises,this can't go on,I've tasted forbidden fruit and I don't know if I can resist it,I may have to sell the car.What do u guys do?
---
Joined: Thu 07 Oct, 2010 13:39
Posts: 6329



Location: Johannesburg
....drive some more!!! And join forums such as this one where we can share our forbidden secret aberation...Zedding!!!
"Normal is overrated"
Z3 Upgrades and Additions
---
Go on Jims (Taffzee) welsh cruise and do it all over again but with fellow like minded zedders
Uploaded with
ImageShack.com
Z3 3.0 Sports Sold
Z4 3.0si Ruby Black with Champagne Leather and Piano Black Dash
---
miller1098 wrote:,haven't felt so young in years
You go steady Miller 1098 or the next symptoms are that you start playing continuously with an expensive IPhone and start wearing those low-slung, hipster trousers that show yer underpants!
---
Don't worry about it. By the time she's been at College for 3 years, you'll be so poor that you'll have to sell it! Dilemma solved.
---
Indulge yourself, I play with mine as often as I can
Gazza
"Understeer is when you hit the wall with the front of the car, oversteer is when you hit the wall with the rear of the car. Horsepower is how fast you hit the wall and torque is how far you take the wall with you"
S54 M roadster
, BMW Z1, BMW M3 CSL, Mustang Fastback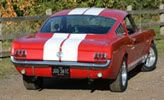 ---
Go out on a cruise in a convoy of Zeds and then you'll really feel exhilerated. Even if its not a quick drive its great to look in your mirror and see a line of Zeds and see Zeds in front as well.
You know you want to so just go out and do it.
Sapphire black/Imola red and black interior/ red roof/ S54 - the only RHD one made.

"The only time you have too much fuel is when you're on fire."
---
Joined: Fri 18 Jan, 2013 22:41
Posts: 124



Thanks guys but i dont know if your helping here, however they say confession is good for the soul ,I think driving the Z is but in the spirit of "iv started so ill finish"as I was nearing home last night I drove into the car park of an unit my friend has and switched the traction control off "you know there's gonna be trouble " and left 1mm of tyre and 2 lovely doughnuts outside his loading bay.whats my penance for this sin?
---
Sell it and buy a pushbike, thats disgraceful behaviour
Tim.
---
I bought a Bus Pass .........................................

Dont use it, still drive like it was stolen but at least I done some carbon offseting ..................................Pahh
----------------- BMW Z3 Das Beste Auto -----------------

Mein altes Auto riecht nach Nudeln, hat dieses Auto eine Wurst Geruch.
---
Who is online
Users browsing this forum: Google [Bot] and 1 guest