So seeing as this is the most relevant forum to the Z I will do the build thread here and copy onto others.
The history.
I've been drifting for 2/3 years now and last year saw me compete in the British Drift Championship at 4 of the 5 rounds.
Last years car was an E36 M3 (3.0L) which developed throughout the year and became a very capable car seeing me qualify 4th at round Teesside and 3rd at Lydden hill.
I finished the season 18th overall in my class (semi Pro), which I was quite pleased with due to it being my first year in proper competition and the leaps and bounds the car made.
Last years car.
I always like to try and have the long game in my head and was thinking about building an E46 with an M3 EVO engine for mid season last year or start of this season.
Obviously this didn't happen last year but an engine was sourced and dropped off at my main sponsor, Redish Motorsport in Bristol for ARP conrod bolts, New shells and valve shims.
Due to developing the 36, nothing really happened with the 46 and time went by. Until I saw my current Z3m on ebay and my mind started turning again.
The car was on Irish plates with no tax or MOT but it was at £4000 with a couple of days left to go.
Long story short. I got it for £4250.
They guy was a bit impatient to get his hands on the cash so the week after Knokhill, I had to fly back to Devon, Hire a trailer and pickup. Drive to peterborough to pay for and collect the Z, then back home and fly back to Scotland to do a days testing with the team and then drive home.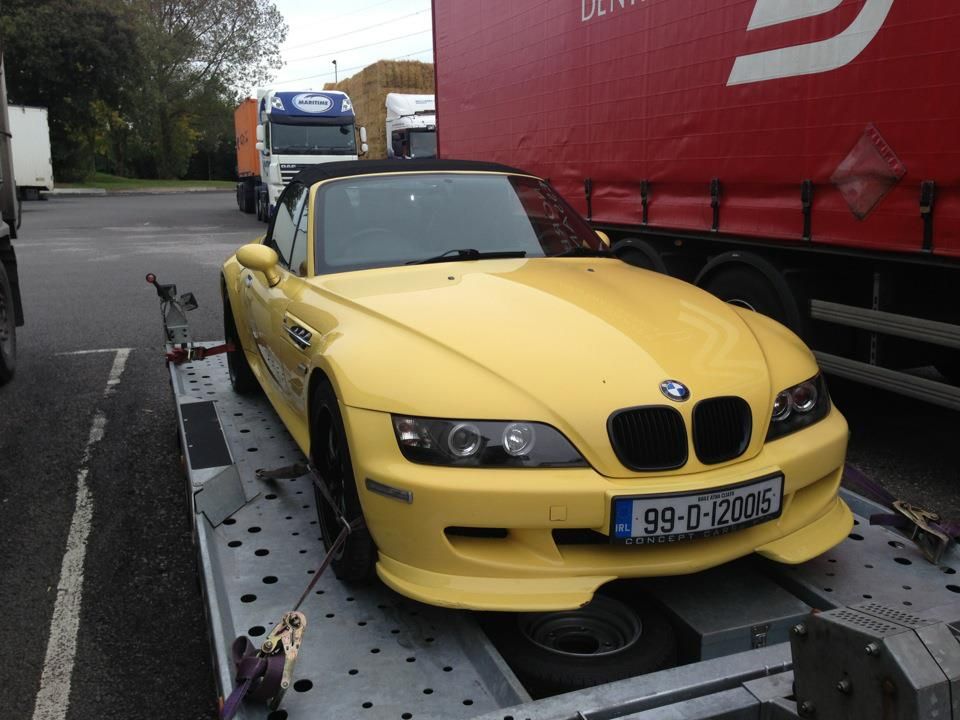 So I certainly got my monies worth but the car had a lot of small problems. Caliper stuck on. Vanos noise and a badly leaking roof being the worst.
None of which really worried me as the shell is in excellent condition underneath.
I finally got the engine back from Redish a couple of weeks ago so the build could commence.
James plastigauged all the bearing when taking them off and all were OK. Just.
No 5 and 6 big ends were JUST starting to wear through and were about to spin.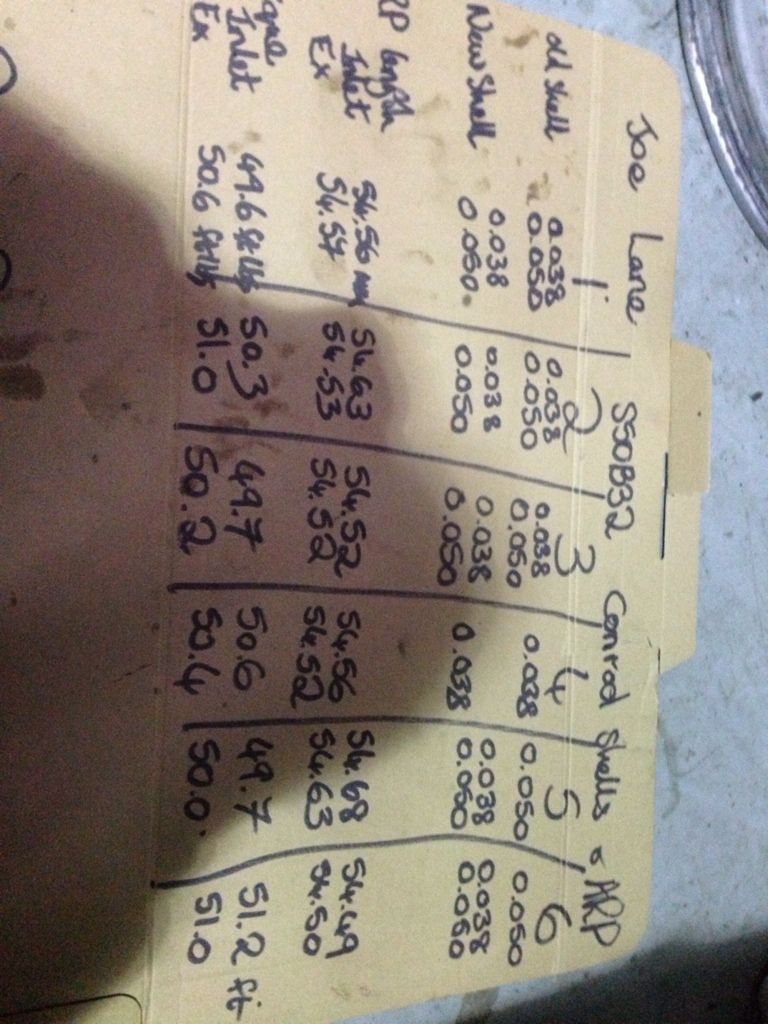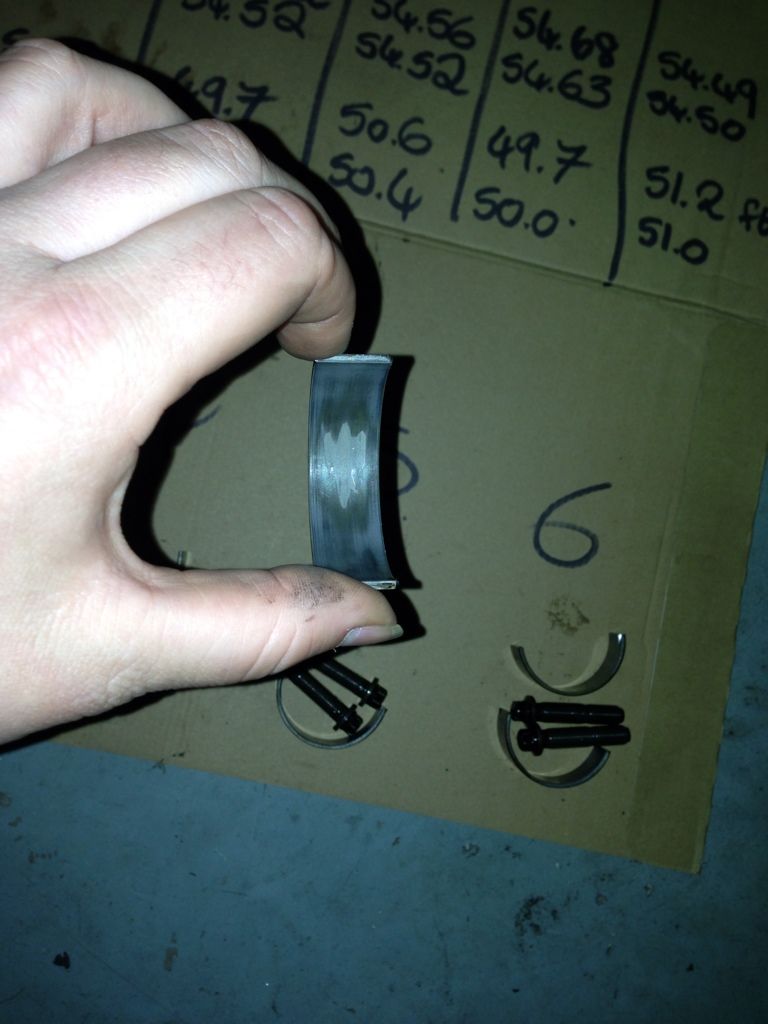 You can also see the stretch in the conrod bolts.
So new engine was home and the strip commenced.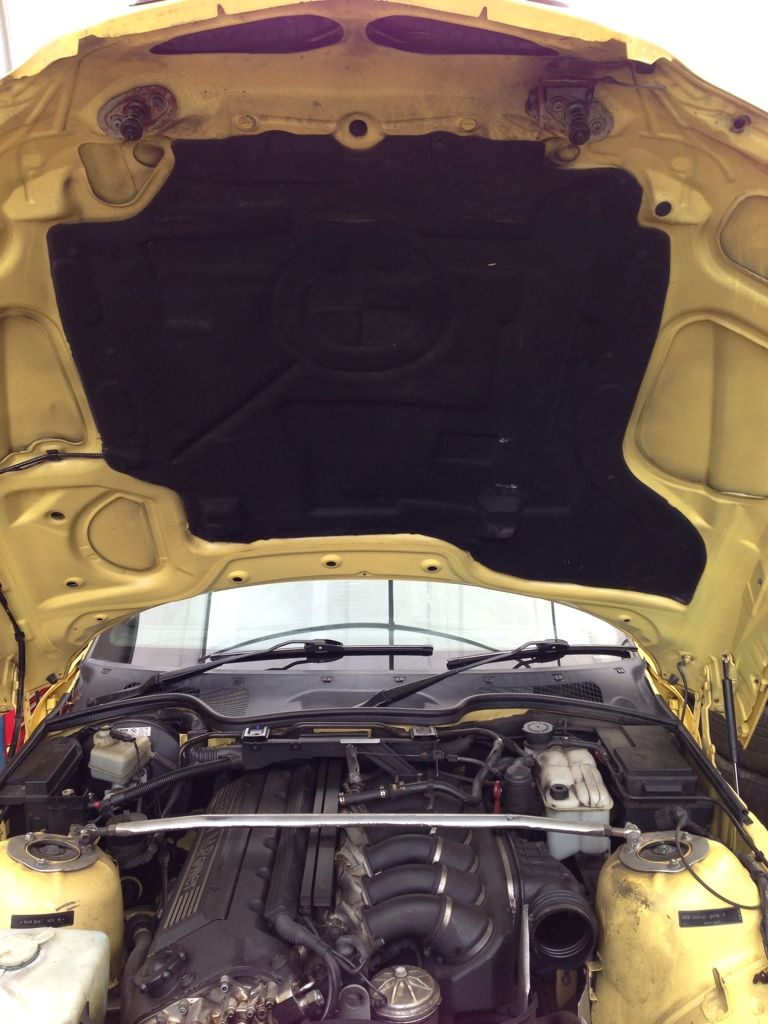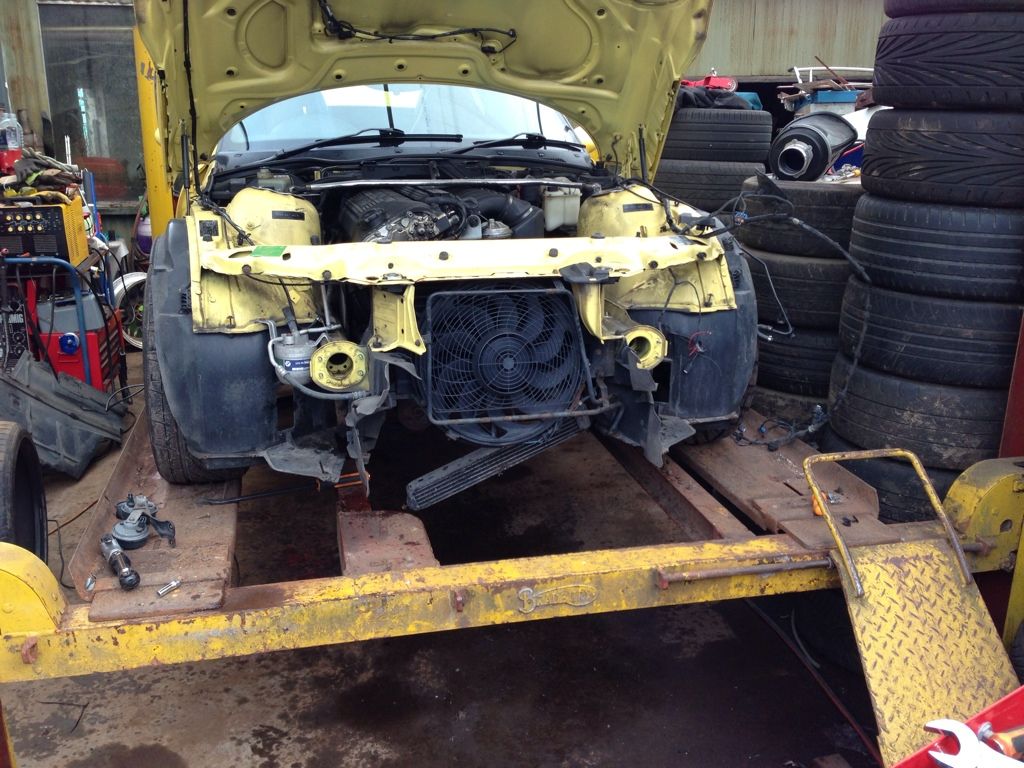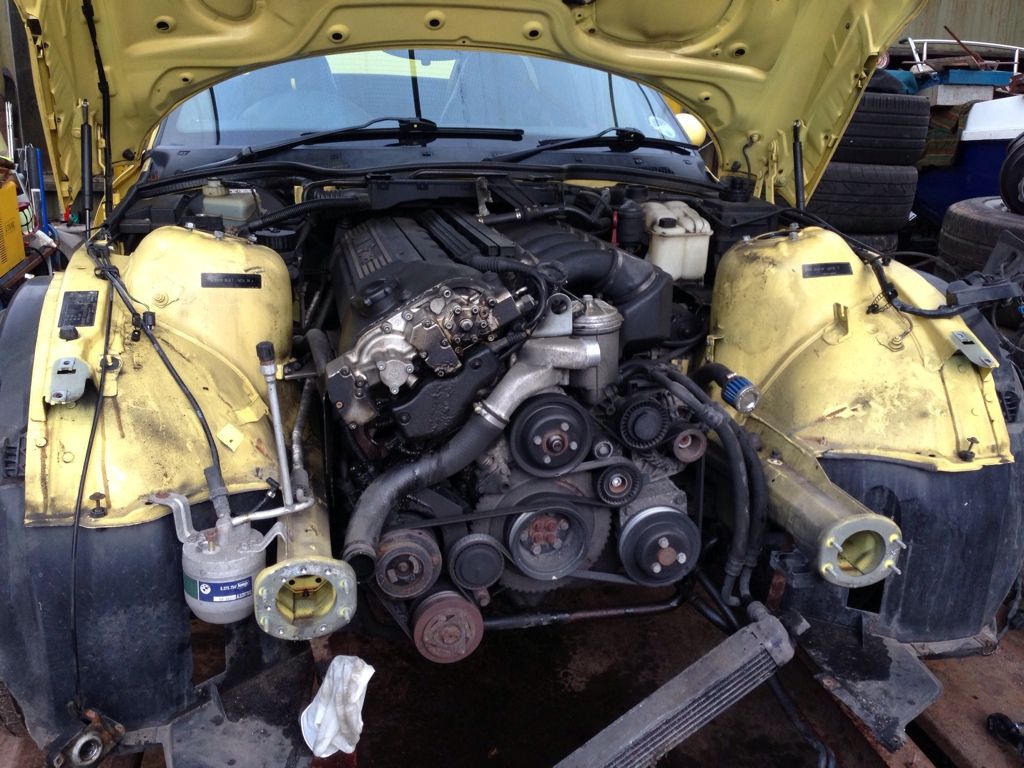 The aircon was removed from the car and new engine, as was the exhaust gas recirculation thingy.
As you can see, the new engine look smaller and is certainly lighter for their loss.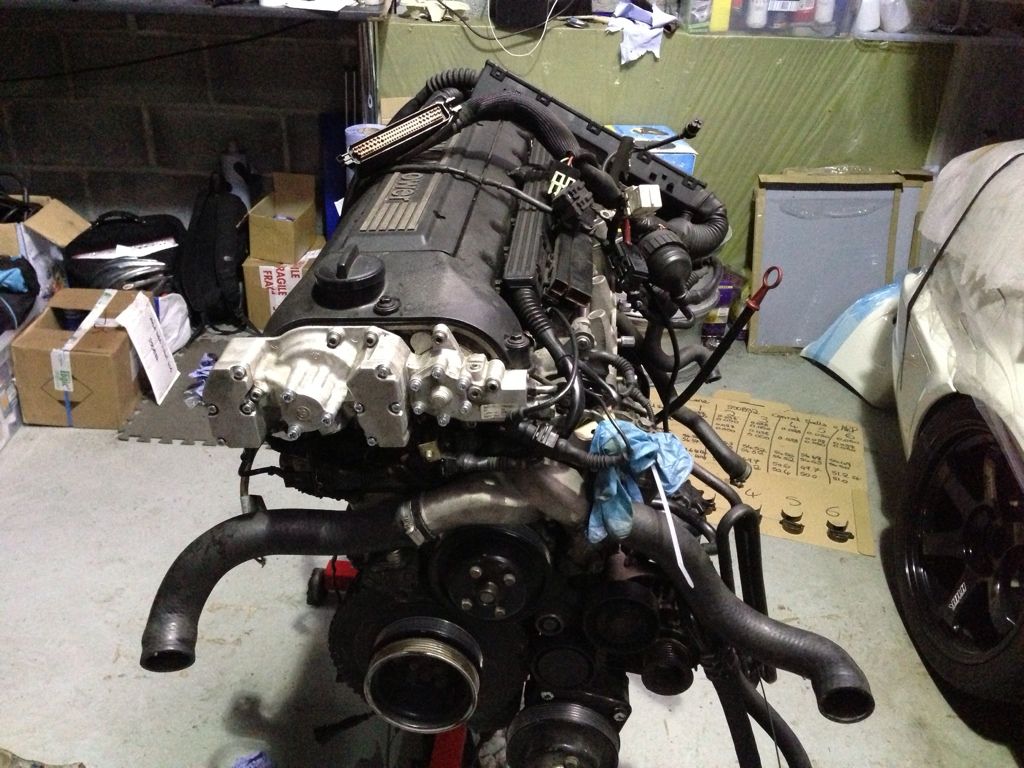 Engine came out without too much trouble and allowed me to have a bit of a clean in the engine bay..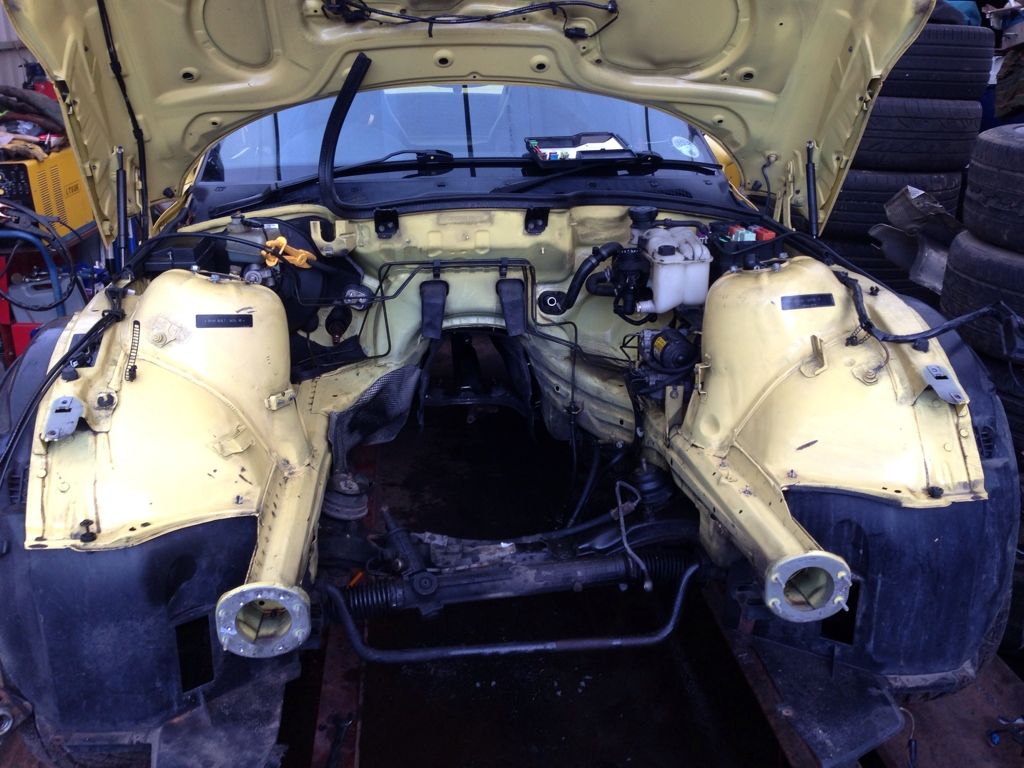 One small nightmare was that the engine came from an E36 M3 so the looms were completely different.
Loom swapping is a nightmare!
I got my mate to do it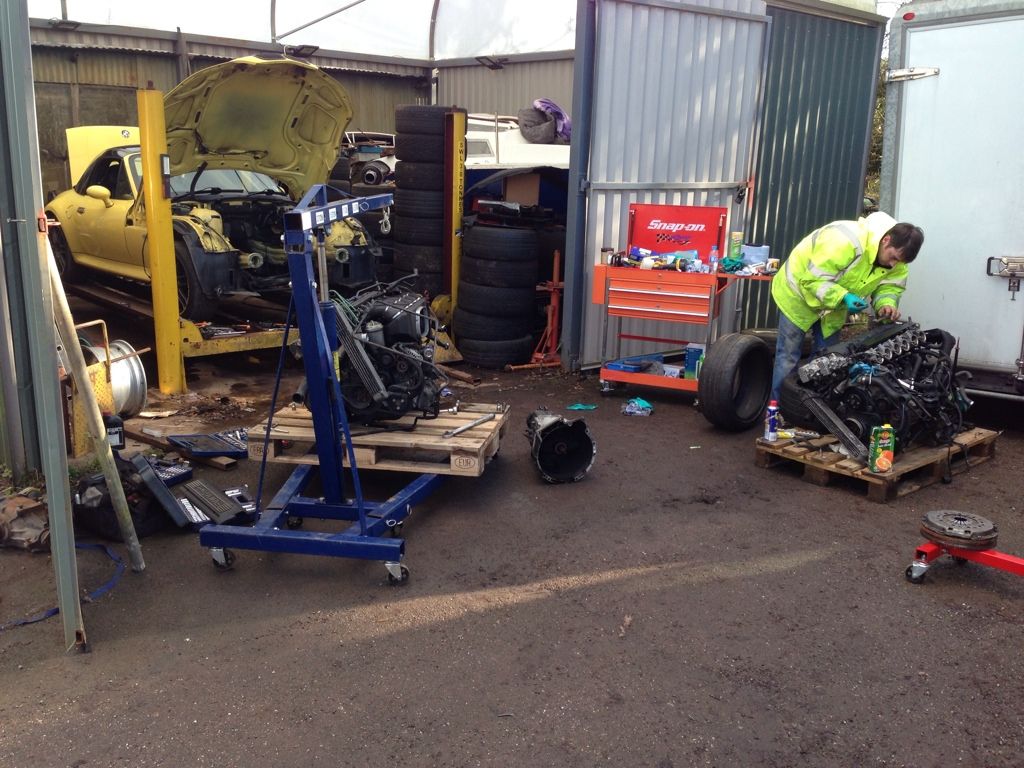 5 paddle clutch and lightened flywheel also went in while she was apart.
Late nights were had by all and she was done.
Initial startup was per Redish's instructions with turning over with coils and fuel pump disconnected to lubricate the engine and build pressure.
When she did initially fire up, the idle was a bit rough but due to the power of INPA and plugging her in, the fault was traced to a vanos plug not connected fully. Result.
As she was on the ramp idling, I check through all the readings with Inpa and found a dead Lambda also which got changed.
Such a handy tool!! Saved hours of parts swapping..
As of writing, I've got 370 miles on the new engine. Did a nice trip up to Bristol to see James at Redish Motorsport.
Had to grab this pic.
There are also 2 E46 M3's inside the workshop. One is having a new subframe carrier and boot floor and the other is a full blown track build.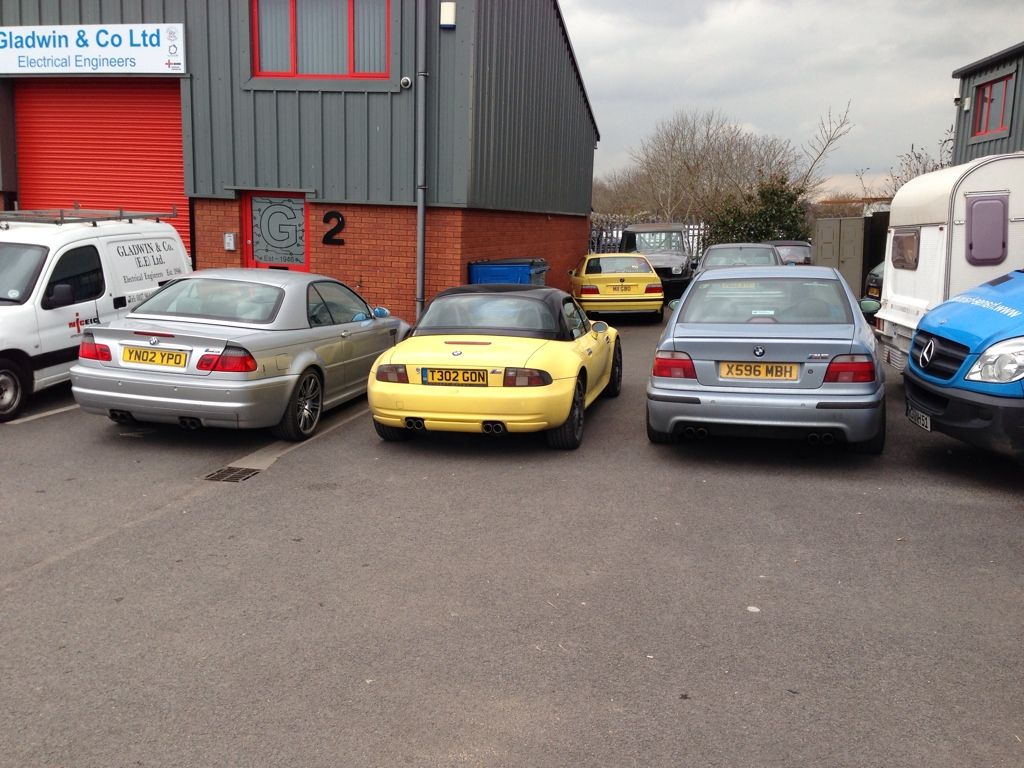 Next on the list is to fit the coilovers and install the Custom Cages multipoint weld in cage.