The interior of my Z4 roadster is looking a little tired. The steering wheel looks 'well used' and the paint looks like it's peeling off. It looks similar to this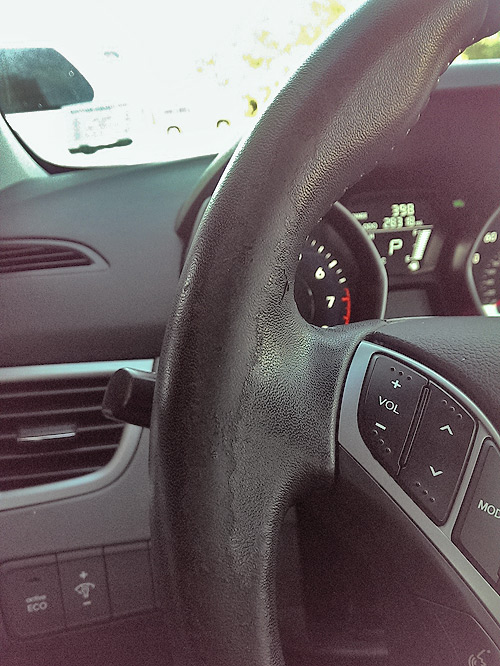 In addition the silver paintwork on the center console has come off by scratches from the previous owner. So it's black in some places, does anyone recommend any products I could use to restore the paintwork on the center console and the steering wheel? Maybe some black shoe polish?
Kind regards and thank you in advance.