M52 Induction Kits
Posted: Tue 02 May, 2017 16:23
Hi All,
After building one for my car and testing it over the past 6 months i have decided to make a couple more and offer them out to Z3 owners on this forum with the view to making more if needed.
the sound is incredible and really brings the Z3 to life, i haven't noticed any heat soak, or any fuel consumption changes.
This has taken me ages to not only find a large enough filter that fits but also a packing solution that works in the tight space available.
The kit contains
Genuine K&N Filter capable of handling 300 BHP
Stainless Steel Intake pipe
Premium 4 Ply Silicone Joiner
3 x Stainless Genuine Jubilee Clips
Stainless Filter Brace
Stainless washer and bolt
Rubber Vibration Insulator
Currently this only fits a pre-facelift M52 2.8 due to the location of the brace and the MAF size.
The price is £100 + £10 postage (in the UK)
already sold a few to guys on ZORG, currently have two for sale
1. [USER=3489]@Andy-M[/USER]
2. [USER=5010]@Simon Blythe[/USER]
3. [USER=4648]@Craig Giblett[/USER]
4. [USER=4222]@Redsheep[/USER]
5. [USER=4593]@Wilko58[/USER]
6.@robert_najem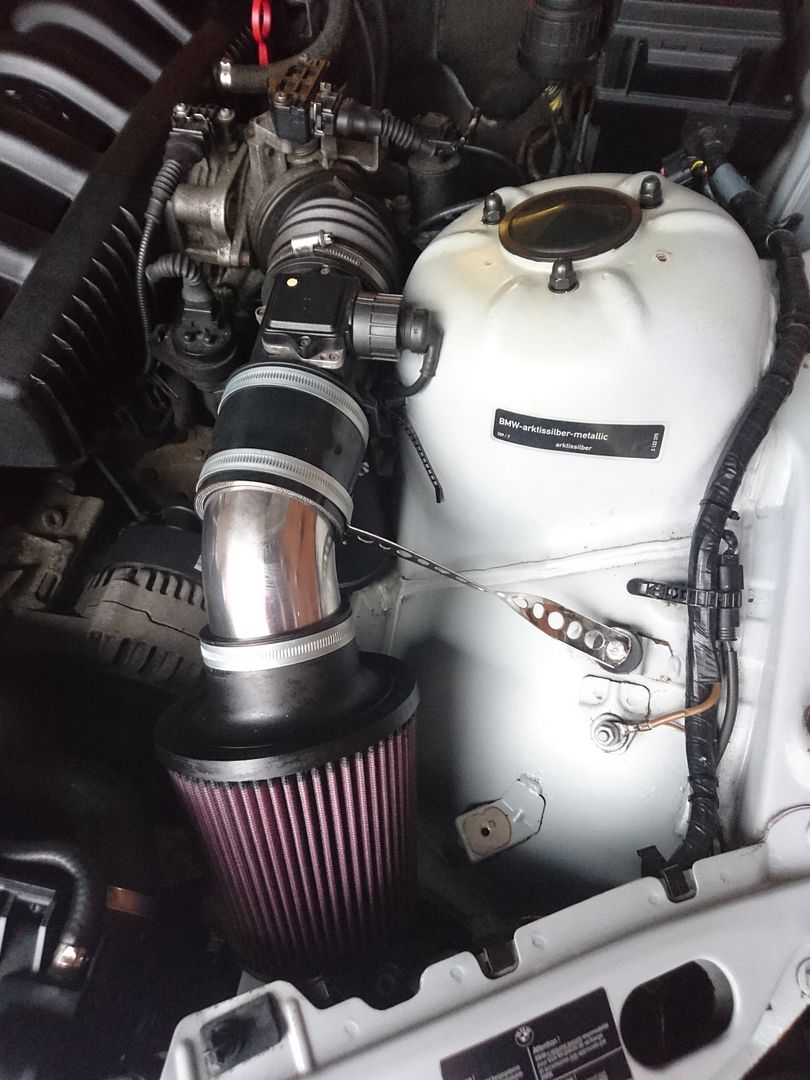 https://www.youtube.com/watch?v=9P1pNygWdOs