Firstly thanks to everyone for turning up early at Ferrybridge and for staying together on the run to Lotherton Hall, also thanks to Robert T for the delicious chocolate cake. Nice to meet up with everyone on a sunny day before the autumn/winter weather arrives.
Meeting at Ferrybridge:
All parked up in the sun at Lotherton Hall:
A rare and very welcome sunny yellow Z3 that had temporarily migrated from (well) north of the Border.
Looks like Robert T didn't trust the weather forecast so brought his portable Zed garage:
A nice sociable afternoon in the sun: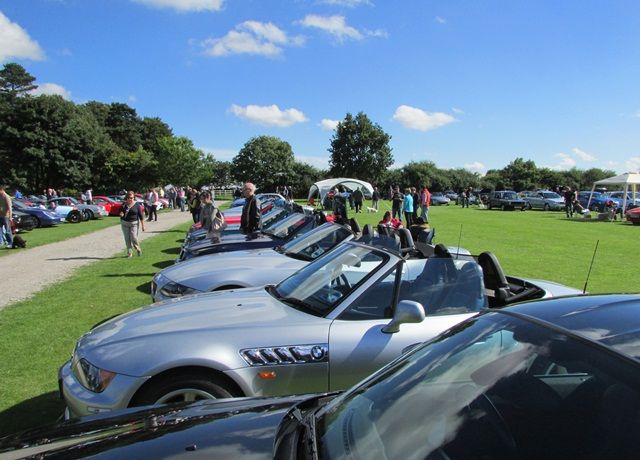 Hope that everyone had safe journeys home.