Moderator: Gazza
---
Anyone? Surely there must be something - even if not Z3 specific?
---
When I joined this forum there were lots of members that would organise meets/events all over the country and I still see lots of those as close friends.

The forum as such has never organised a meet/event for the members, they did it themselves.

You could post a thread to meet for a coffee morning in your area. This happens with the BMWCCGB (membership required) and we meet once a month in Essex
Gazza
"Understeer is when you hit the wall with the front of the car, oversteer is when you hit the wall with the rear of the car. Horsepower is how fast you hit the wall and torque is how far you take the wall with you"
Z3 S54 M roadster
, BMW Z1, BMW M3 CSL, Z4M Coupe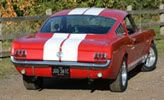 ---