---
Anyone? Surely there must be something - even if not Z3 specific?
---
When I joined this forum there were lots of members that would organise meets/events all over the country and I still see lots of those as close friends.

The forum as such has never organised a meet/event for the members, they did it themselves.

You could post a thread to meet for a coffee morning in your area. This happens with the BMWCCGB (membership required) and we meet once a month in Essex
Gazza
"Understeer is when you hit the wall with the front of the car, oversteer is when you hit the wall with the rear of the car. Horsepower is how fast you hit the wall and torque is how far you take the wall with you"
Z3 S54 M roadster
, BMW Z1, BMW M3 CSL, Z4M Coupe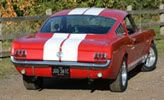 ---
Hello all, I am back after 6 years, changed car and location
I don't see any future events either, where are they?
Thanks!
Cathia777
Cathia777
---
Well it looks like youre all in luck! and why I here you ask? because the inaugural meeting of the Tincleton Z3 Enthusiasts Society theoretically takes place this evening in the village telephone box which, as Im sure you all know, is opposite the (may) pole dancing club!! Don't be late, Standing room only!!

Cant stop.... Jeremy.
---
Sponsor 2018
Joined: Mon 09 May, 2011 20:46
Posts: 19



Location: Rotherham
I'm with you 137699
Can't understand why no drives or meet ups. I guess Z3 Jeremy is overwhelmed with the phone box social.
Oh well you still got to love time with your Zed.
---