Moderator: Gazza
Joined: Sat 26 Jul, 2014 14:10
Posts: 28



---
Just replaced my existing cover with a stormforce from "Justroadster" not cheap at £141 but the fit and quality is a major upgrade on the old one.
In love with driving again (its the Z effect)
---
I also bought a Stormforce cover last November and I've been very pleased with it. Expensive I agree (and I paid £3 more than you Bowler!) but a good long term purchase in my view.
---
Hi. I am looking for a good all round outdoor cover for my z3 (the bmw z3 cover I have has left my bonnet scratched) and the Storm Car Covers website (
https://www.stormcarcovers.co.uk/pages/ ... ons-advice
) suggests to me that the Stormforce cover isn't recommended for temperatures below 21 degrees which seems a bit nuts. I've looked at the Hamilton website but concerned reports by forum members that point to the car sweating. I wonder if anyone had any recent experience of either or the Halfords alternative?
---
I have a classic additions ultimate cover.
I bought it 2nd hand for £50. £200 new.
It had been on an Audi A3 and fits my coupe really well.
The car is carbon black. I've never had a black car, lots of marks when I take off the cover.
---
---
I had one of those a few years ago, it scratched the paint when it was on over winter..
Gazza
"Understeer is when you hit the wall with the front of the car, oversteer is when you hit the wall with the rear of the car. Horsepower is how fast you hit the wall and torque is how far you take the wall with you"
S54 M roadster
, BMW Z1, BMW M3 CSL, Z4M Coupe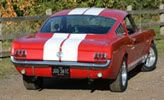 ---
Who is online
Users browsing this forum: No registered users and 1 guest