Moderator: Gazza
Gazza
"Understeer is when you hit the wall with the front of the car, oversteer is when you hit the wall with the rear of the car. Horsepower is how fast you hit the wall and torque is how far you take the wall with you"
S54 M roadster
, BMW Z1, BMW M3 CSL, Z4M Coupe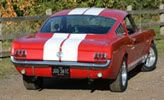 ---
---
Never knew there were so many!
---
... especially the 4 cylinder versions !
---
And 18,000 miles from new? Really?
---
Joined: Fri 27 Nov, 2015 20:16
Posts: 8



Hi All

This is my car. The advert should now be more accurate.

The condition of the car in excellent and judging by the conditionn of the underside and parts like the original rear spoiler exhaust, steering wheel, seats and registration report etc the mileage is correct.
---
Sounds a good car, (unlike the Chilli Red ones), hope it sells well given the low estimate and mileage.
I see the auctioneers are still showing it as a 4 cylinder car in the summary which may suggest it does not have its original 6 cylinder engine.
http://www.silverstoneauctions.com/bmw-z1-11650
---
I'm glad the description on the auction site has been corrected and my comment against the mileage is no longer relevant; it was made against the original listing which looked like it was a cut and paste mixup with a previously auctioned chilli red Z1. Good luck with the auction.
---
Who is online
Users browsing this forum: No registered users and 1 guest