RealOEM/BMWFans can be a bit interesting as some of the diagrams are reused between vehicles, so what is pictured may not be what thing actually looks like, however...
For a 3.0 Z3, I can see two diagrams of the front section of the exhaust - the one that would appear to be the right one is the one with two pipes leading to the back box, as the part number for it is given on that page - on the other one, only the part number for a torx bolt is given. This is the diagram:
Catalytic converter/front silencer
-
BMW parts catalog
There is only one back box shown and it also shows two pipes entering: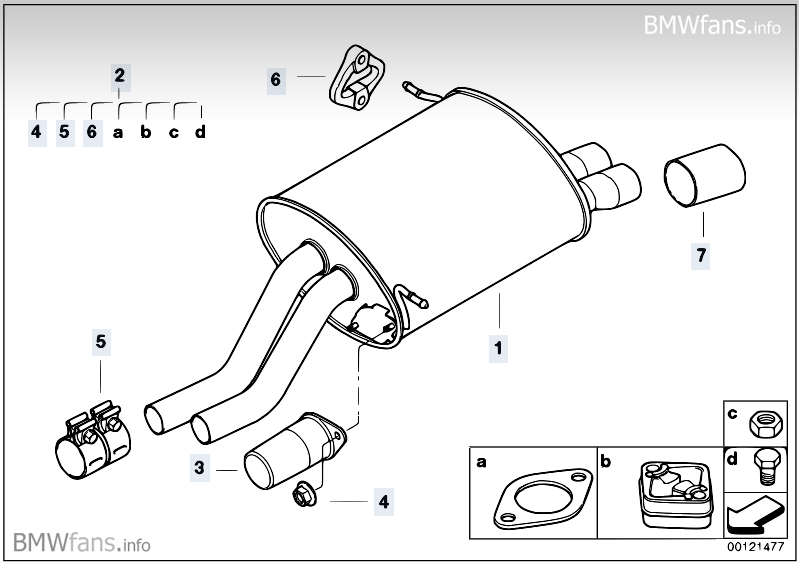 Exhaust system, rear
-
BMW parts catalog
Now the big questionmark is, are both of these diagrams wrong? Anyone with a 3.0 care to comment? If they do have two pipes, then we have a bit of a mystery on our hands.
Cheers R.