I switched on the headlights and none of the the dashboard lights worked.
After checking the fuses, I suspected the dimmer switch (61 31 8 353 507).
Here are a couple of images of the switch...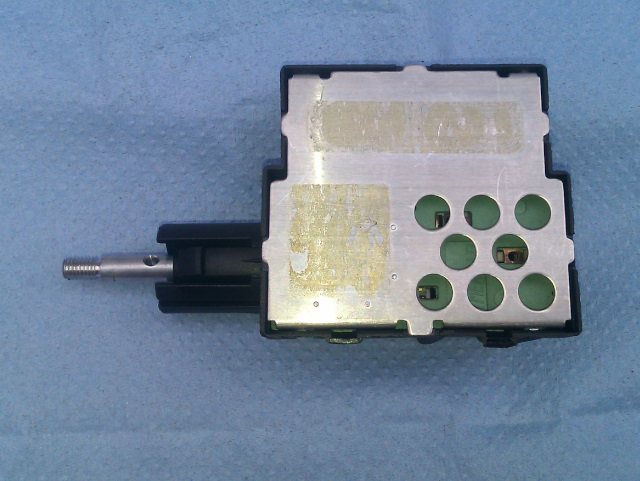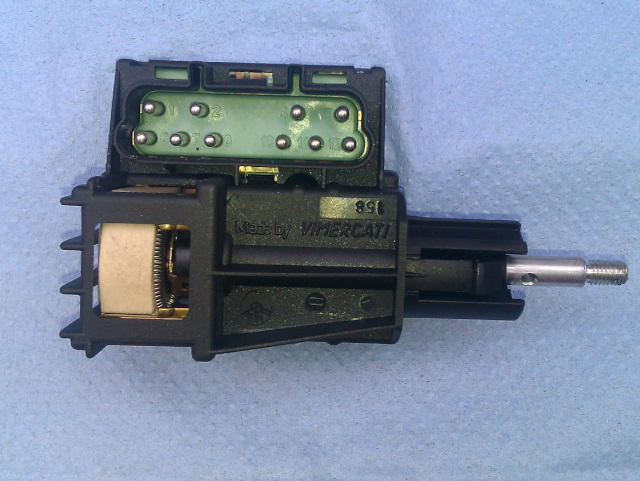 At first sight, it looks like it will be very difficult to repair without breaking it, but there is nothing I'll not do to try and save £50!!
Disassembling the switch is not too difficult if you have the thin bladed tools to lever the plastic apart without breaking it...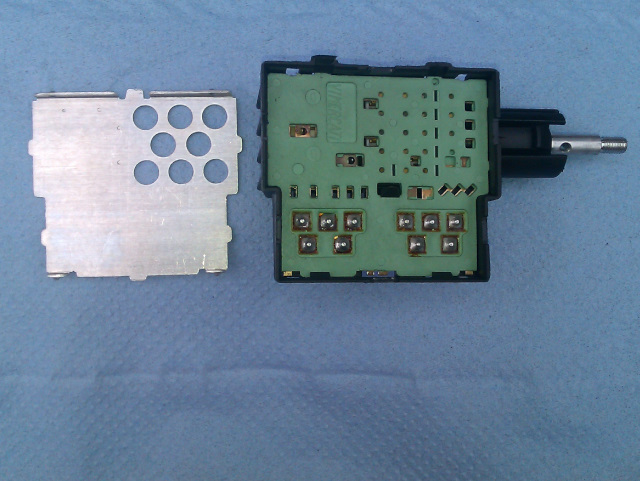 Care must be taken removing the circuit board as it if firmly secured by plastic tabs.
The switching module MUST be in the position shown to remove it as the spring tabs (to lock it in the sidelight and headlight positions) are able to be released.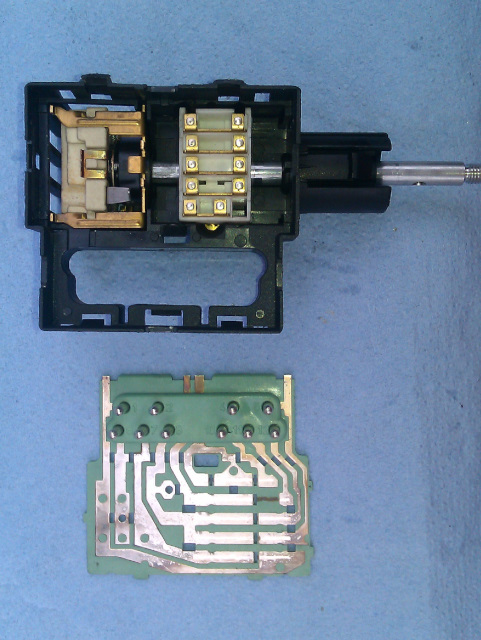 Once the switching module has been released, the whole switch can be disassembled...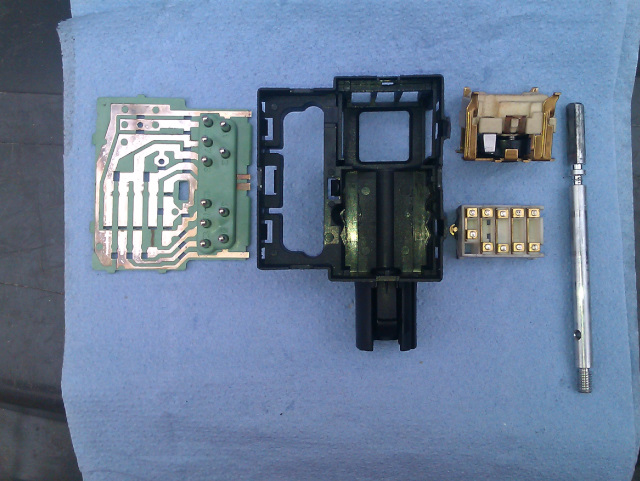 and the dimmer module can be removed...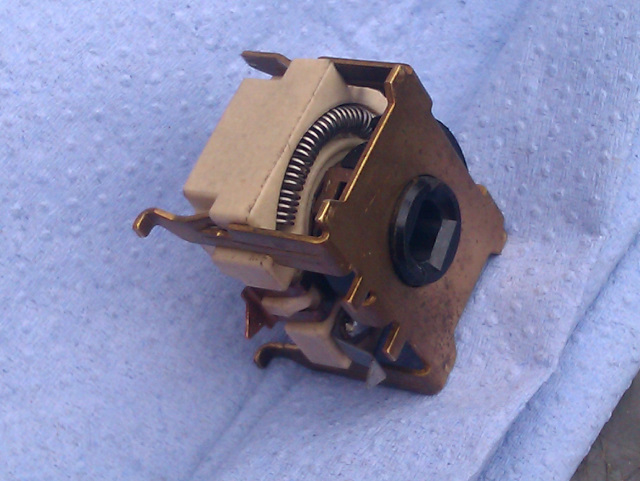 and disassembled...
(the image was taken AFTER the repair)
Although it was not the cause of the fault, the black part of the dimmer module had broken. The cause of it breaking was probably the driver forcing the switch too far clockwise or anti-clockwise. I repaired it with some superglue...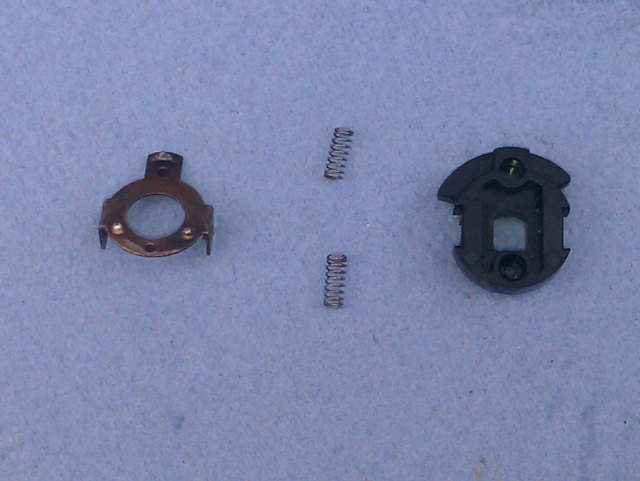 The cause of the fault was a broken resistance wire...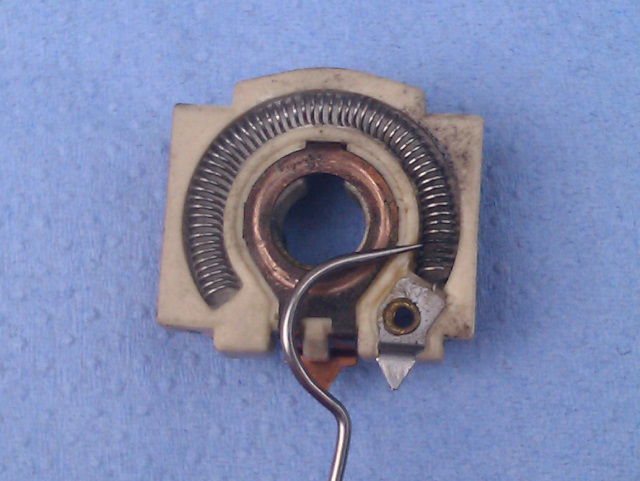 The maximum resistance I was able to measure was 19 Ohms, so I estimate the original resistance to be 20 Ohms.
I repaired the fault with some solder and filed it so it was flush with the spring and tested for continuity.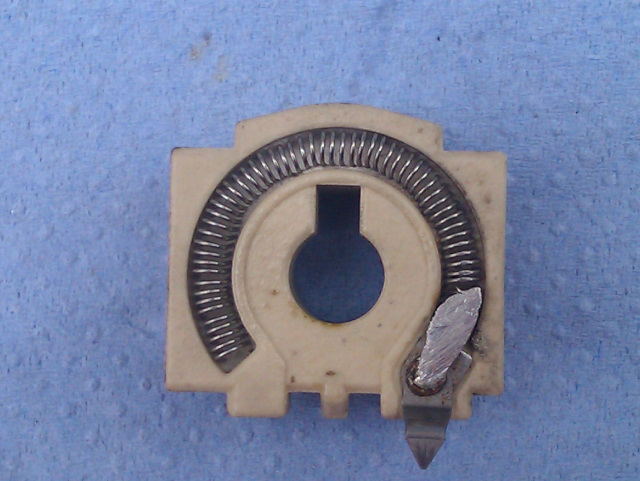 After reassembly, I tested the switch for continuity between terminals 6 & 8. Fully dimmed (anti-clockwise)..
and max brightness (fully clockwise)...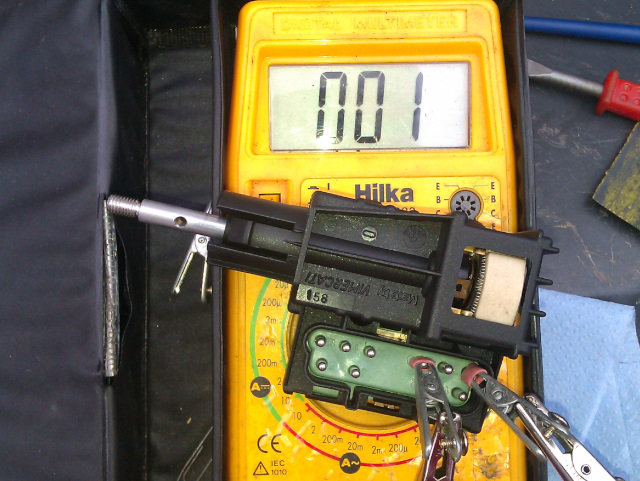 The only difference between the original and the repaired switch is that minimum brilliance will be slightly brighter than before
- and I still have £50 to spend on fuel