I finally managed to find the spare time and cash to lower the car so happy days
I got the Eibach Pro-kit lowering springs, new Meyle rear shock mounts, drop links and anti-roll bar bushes. The front was ok but the lower suspension arm bushes were a bit soft for my liking so replaced them with a pair of Powerflex ones. The whole job took me all day, during I decided the front discs were crap so popped out to eurocarparts for a set of Brembo's, I also cleaned the callipers and sorted a few surface corrosion bits like on the bush holders, anti-roll bar and a few other small areas. The biggest nightmare were the rear drop links and front bushes, had to grind them off in the end, fitting the new rear drop links was borderline mission impossible! The access to the rear top mounts was a bit challenging too.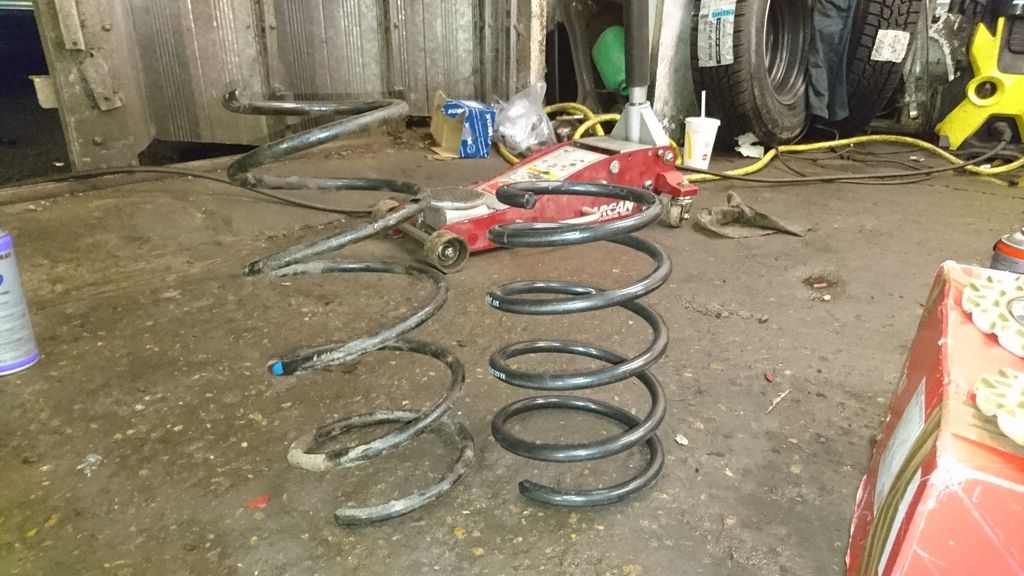 I left the standard BMW shocks as in spite of their age they work great (forgot to buy the front bump stops
). The car is nicely planted, the back dropped about 45mm and the front about 30mm, the kit states both should drop 30mm however the back sat way higher to begin with in my opinion, now front and back look even Steven.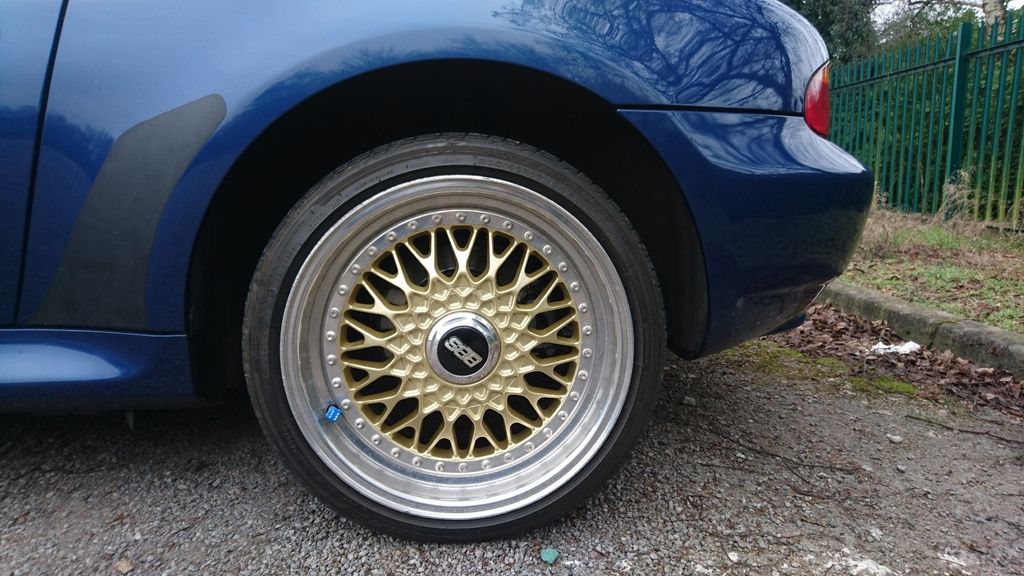 before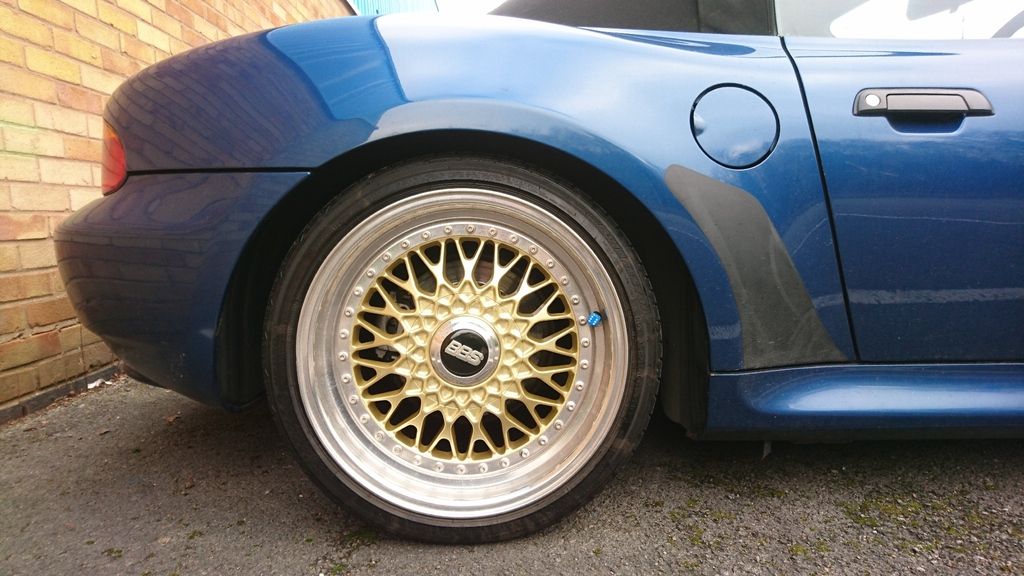 after
The ride is magic! The suspension feels tight, no funny noises, no body roll in the corners and the ABS light no longer comes on from the vibrations I used to get from those rotten front discs. The comfort is still there but I think I will fit a slightly wider set of tyres when I ware these out as those bumpy back country roads can be a bit much on this setup.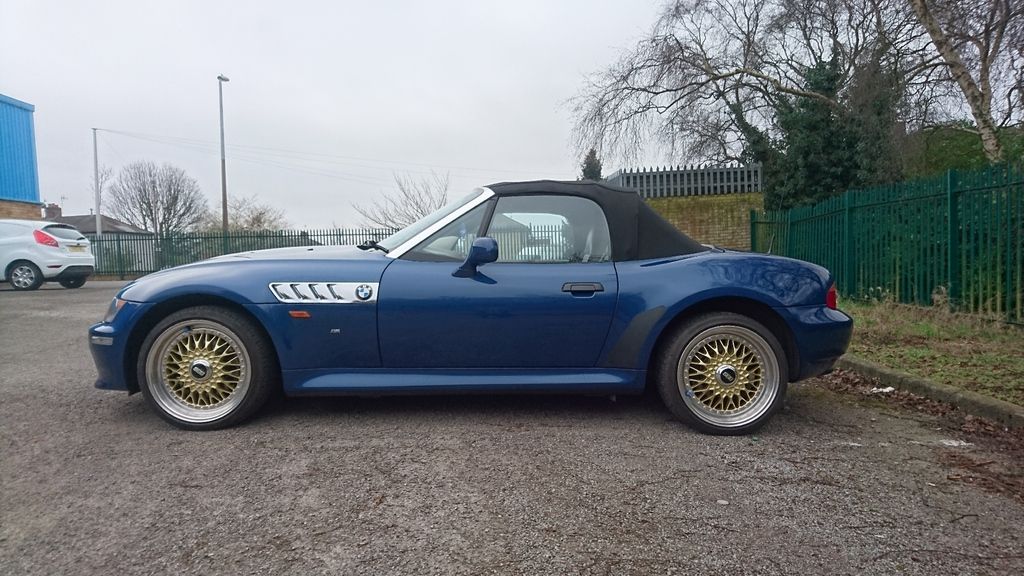 before
after
definitely after