Moderator: Gazza
Making use of the lockdown, I have managed to free my stuck seat height. Tried it some time ago when it seemed to spring itself free but quickly got stuck again. This time I undid the bolt holding the aluminium piece & twisted it free. Applied lots of grease & a plastic washer hoping this will stop the threaded rod before it jams! Can't remember where I found the instructions on this site but were excellent. Thanks a lot.
---
Good to know the forum worked for you
Gazza
"Understeer is when you hit the wall with the front of the car, oversteer is when you hit the wall with the rear of the car. Horsepower is how fast you hit the wall and torque is how far you take the wall with you"
Z3 S54 M roadster
, BMW Z1, BMW M3 CSL, Z4M Coupe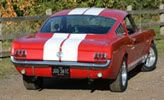 ---
Who is online
Users browsing this forum: No registered users and 2 guests