Moderator: Gazza
Joined: Fri 19 Jun, 2009 18:28
Posts: 52



Location: ARDROSSAN
Anyone know if the M Badge on the z3m wheel is different size than other bmw`s. I bought some from the dealer but they appear to be slightly too big & don`t fit in properly.
---
Gazza
"Understeer is when you hit the wall with the front of the car, oversteer is when you hit the wall with the rear of the car. Horsepower is how fast you hit the wall and torque is how far you take the wall with you"
Z3 S54 M roadster
, BMW Z1, BMW M3 CSL, Z4M Coupe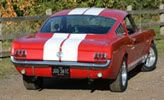 ---
Joined: Fri 19 Jun, 2009 18:28
Posts: 52



Location: ARDROSSAN
Hi Gazza its the small rectangular M Badge & Not the centre cap i`m after.
---