Moderator: Gazza
Z3's, one of the little pleasures in life.
---
Joined: Tue 26 Sep, 2006 10:58
Posts: 2765



Location: Lincoln
Mmmmmmmmmmmm Cat D or con?
Even if Cat D and repairable seems cheap. I thought cars that were cat D commanded about 75% of 'normal' price?
The cheapest Z8 I have seen recently is just under 70K.
Cheers P
big cheesy wrote:'I nearly cacked my trolleys till I quickly tuned in'. Yorkshire Cruise 2008.
---
Is that a Premium Rate phone number too ?

Advertise the car for a few weeks and rake in the money from the calls..........'Sorry, the car is sold' would be the likely answer.
Gazza
"Understeer is when you hit the wall with the front of the car, oversteer is when you hit the wall with the rear of the car. Horsepower is how fast you hit the wall and torque is how far you take the wall with you"
Z3 S54 M roadster
, BMW Z1, BMW M3 CSL, Z4M Coupe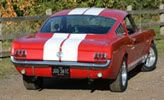 ---
Just send him an email, you want to buy the car and if he is in the area you can come the next day and run a check on the reg RE02VJM.
Member of Team Lauterbrunnen
http://www.fnbc.nl/
---
Z Register member
Joined: Sat 30 Jul, 2005 20:34
Posts: 4052



Location: Belfast
Are you interested Chris?
BMW Z3, the only way to build a true roadster
- The most powerful letter in the world.
Cloz wrote:There is something that will never change is my love for Z3
smartypants wrote:Conor?

With an M??

The World's gone mad
smartypants wrote:The Z3 rear is a great thing to behold
---
If anyone really wants a Z8 for a reasonable price, we have quite a few out here in the UAE - all low miles as mainly bought for collections or status symbols - and relatively cheap compared to Europe.

Naturally, they are all outstanding condition. You need to ship at around £1000 with a reputable specialist transporter from the UK port to port and fully insured, and then a few small adjustments to made UK road legal.

I am thinking of brinking one back myself if I ever sell my Z1 as the Z8 is the next baby!
---
Price range is?

Would you happen to have any links where these cars are offered in UAE?
Member of Team Lauterbrunnen
http://www.fnbc.nl/
---
Hi Chris,

I'll get you the prices for the ones that are currently available over the next week or so.

The used car market in Dubai works a little differently than many, in that although the cars may be with 'dealers' they are really acting as brokers for much of the expensive stuff, and the vehicle plates are taken off and kept in the drawer to give the impression the car has been de-registered and is ready for sale. Not illegal, but means the dealer won't spend lots of money advertising the car.... as the owner might take it back or sell it himself.

Anyway, we have over 200 independent used car dealers with a large number of specialists, and within those there are a few Z8s lurking - so I'll do some legwork and come back to you.

I'll also check with the BMW specialists as they also often know of cars that could be for sale - if there is a willing buyer!!

By the way, I'm a motor trade consultant - so it's easy for me to find out alongside my day job.
---
Joined: Sun 27 Sep, 2009 16:56
Posts: 2



---
It's been some time since I posted an update on here as very few Z8's have been on the market, and all of a sudden we have two - one with only 4,000 miles on the clock... I'll get prices from the traders for those who are interested in the next couple of days...
---
Joined: Sun 27 Sep, 2009 16:56
Posts: 2



Anyone !!!!

Othewise they go in the bin!
---
You could contact BMW, they are probably still servicing the car.
Use the Search button before posting newbie questions about hard tops and fitting kits, footwell speaker amps, water in the boot, hood maintainance and those horrific angel eyes. We get like 10 threads a week on the same subject, it's obvious that you haven't searched.
---
Who is online
Users browsing this forum: No registered users and 1 guest