....here are a few further updates...
I was asked about some of the other leather pieces that are available and here are the 2 pieces that cover the steering shroud - they are in 2 perfect pieces just like the shroud itself and are fairly easier to glue direct to the plastic..
...they then fit on as normal, as people know, the shroud itself is just a couple of pieces of plastic that don't fit together perfectly at the best of times but with a bit of tinkering they are back together better than the picture actually gives them credit for - especially when you are looking normally.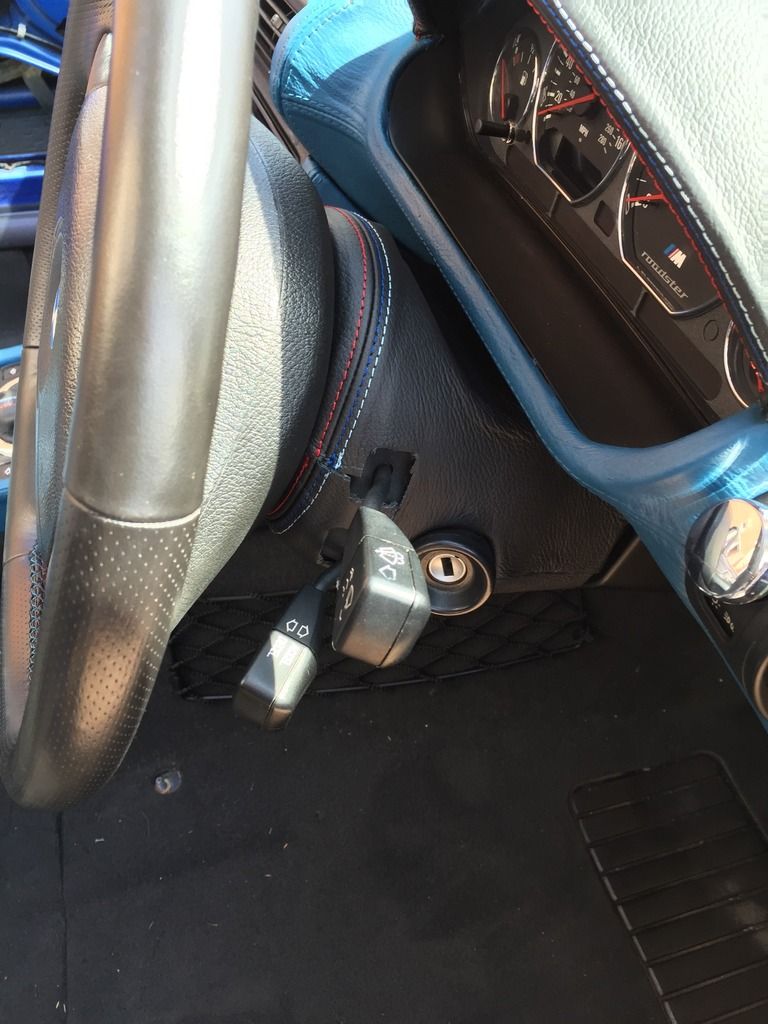 I've also continued the little bits of trim detailing with subtle M stitching to the sun visors...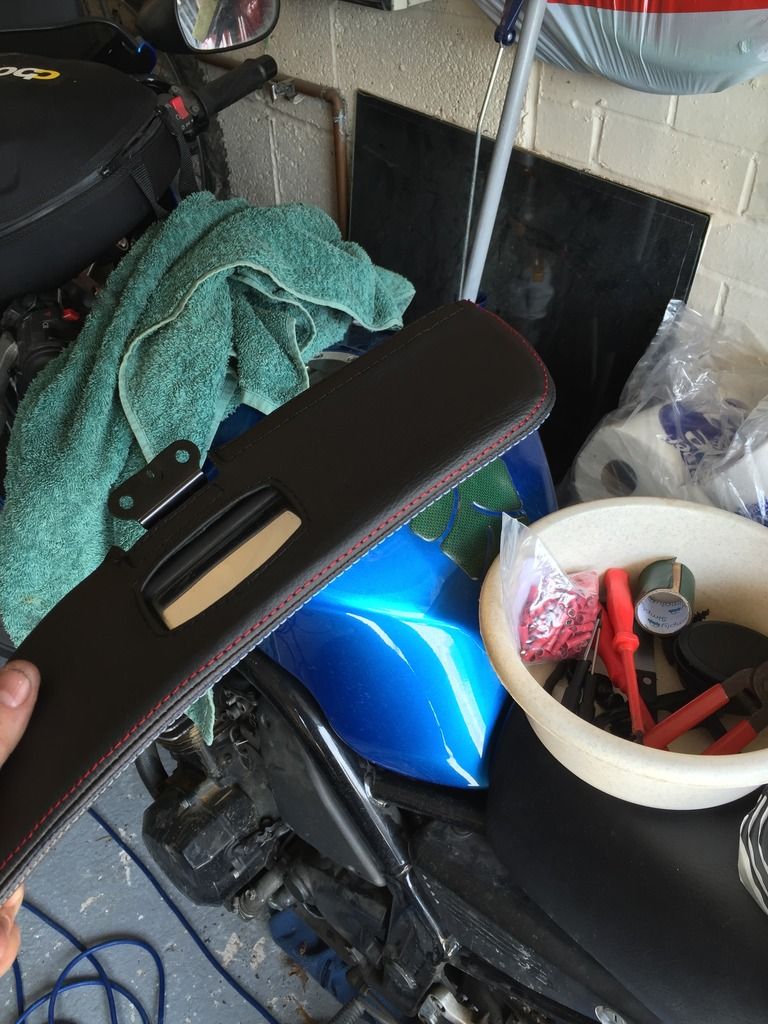 ...then the brushed wrap continues on the steering wheel tabs to match the centre console and door trims....
With storage being at a premium in the Z3 I really find these additional cargo nets are very handy for holding maps etc... Here you can also see that the interior is all the same colour now too... something that hasn't happened to this car for sometime !!
just a quick comparison photo to give an indication of the difference between before and now...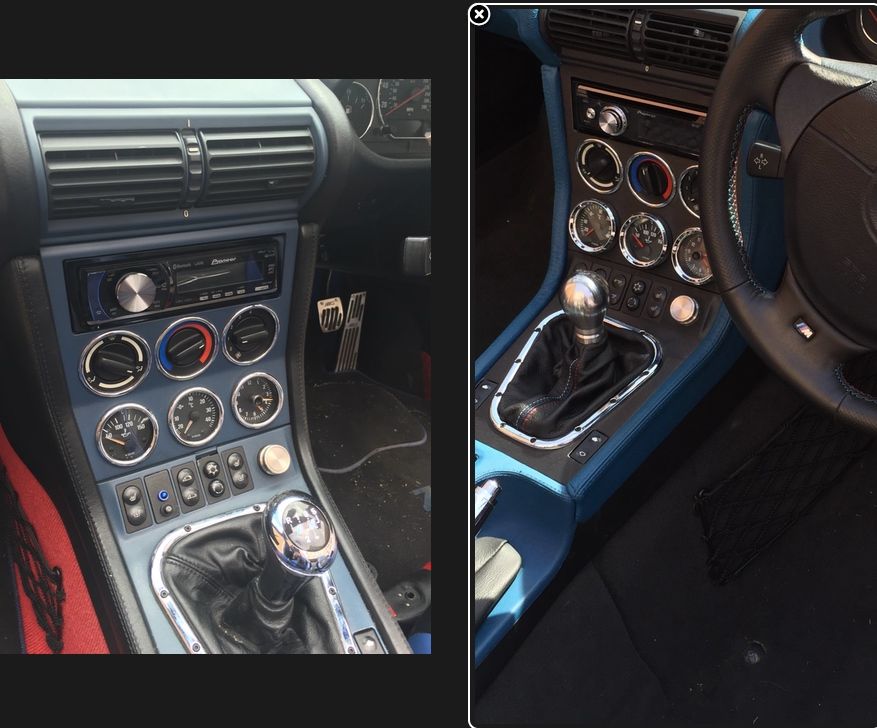 ..Ok so I haven't been able to finish everything, my seats still need doing as well as my door cards and there are a number of other bits I need to touch up but they will all have to wait as I have had to put the car back together ready for the
DTEC Challenge
with Deano, Pingu and special guests...but it is going in the right direction...