Moderator: Gazza
Anyone see where my post about the Sandringham meet on the 15th has gone?
Bonzo.
Z3lda (Zelda), 1998 2.8, Montreal Blue, Beige Oregon leather interior and M steering wheel, Sports Seats, Wood trim, Chrome Line Interior, Centre armrest with Cupholder, Alpina Softline wheels, Chromed Angel Eyes, De- tango'd, Rear stone guards, Sport aerial, ASC front strut brace, Strong Strut Butt Strut and Body Brace, Uprated brake fluid, Yellowstuff pads 78k.
---
I've replied to your PM
Gazza
"Understeer is when you hit the wall with the front of the car, oversteer is when you hit the wall with the rear of the car. Horsepower is how fast you hit the wall and torque is how far you take the wall with you"
Z3 S54 M roadster
, BMW Z1, BMW M3 CSL, Z4M Coupe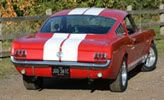 ---
Who is online
Users browsing this forum: No registered users and 0 guests