Joined: Wed 09 Apr, 2008 18:58
Posts: 264



Contact:
HI,
Anyone had their front calipers refurbished? What sort of cost and recommendations please.
Thanks
Joined: Wed 11 Apr, 2007 13:13
Posts: 150



Location: Billingham
Big Red - Although I've never used this company myself, I've heard good reports on their product. Link below.
www.biggred.co.uk/
Pete C

2000 Z3M Coupe - Cosmos Black Metallic/Black Interior.

Previous BMWs
2003 E46 M3 6 speed manual - Carbon Black/Black Interior.
2000 Z3M Coupe - Cosmos Black/Black Interior
1986 M635
1985 E28 M5
1983 E28 528i Alpina
I used them for a full refurb on my fronts. Excellent service, I was really pleased with them. Price wise I can't actually remember (probably because I've convinced myself after telling the wife 'the price'
)
A second vote for Bigg Red. I refurbished mine by having the units sand blasted (with the old pistons & seals in place and taped over & an old nipple in place & the brake line hole sealed with a spare union with a crimped & soldered length of pipe). When they came back I blew out the old pistons with an air line (really take care- use fairly low pressure & a piece or wood in front of the piston), washed everything through with brake cleaner and blew everthing dry. I then painted the calipers and used a Bigg Red Brake caliper repair kit (cost about £40ish for both front calipers, I think. I also did the same on the back calipers and everything has been fine.
Joined: Fri 19 Jun, 2009 10:27
Posts: 2070



Location: Daglan, France
I used exchange Girling calipers from a local motor factor - I cannot recall the price now, but they were not expensive, and of course had been cleaned and replated, with all new seals etc. With a few coats of bronze Hammerite and stainless nipples they looked great, and still do.
A Z3 is not just for Christmas - it's for life!
Joined: Wed 09 Apr, 2008 18:58
Posts: 264



Contact:
Thanks everyone much appreciated. My quote from BCG came in at £180 for the pair.
I think I'm gunna have a crack at buying the repair kit and do it myself.
I will look at big red though
Interestingly replacement exchange Bosch ones are about £50 each which I don't think is too bad.


Sent from my iPhone using Tapatalk Pro
Joined: Wed 09 Apr, 2008 18:58
Posts: 264



Contact:
Holy bjesus talk about fighting me all the way.
It all started when I couldn't get the brake line off the calliper so I could work freely with the caliper off. I had to leave it in situ. Then the rubber hose was so hard that I couldn't clamp it off.
Next the piston wouldn't come out, I was using the brake pedal pressure to force it out but it would only move with persistent tapping then pushing until finally it it extended beyond the inner seal. Once I got the piston out I could see the top corrosion that was causing the seizure. I think the dust seal had failed at some point or previously the pads had worn down causing the piston to extend into the outside elements.
Anyway I got it out.
The seal channels weren't actually that bad so a quick clean out and dry then a bit of emery cloth on the metal bridge between the seal channels and were ready for new seals.
Bearing in mind that brake fluid was constantly seeping into the chamber.

Grease and fit the square inner seal, easy. Grease and ready the piston and outer dust seal and offer it up. Would it slide home would it feckery and no end of swearing would get the new piston in. After an hour of trying I was ready to accuse big red of sending me a piston that was too big....until..... I thought I wonder if I opened the bleed nipple. Hey presto!!! There's a top tip for any other first time caliper rebuilders.
In it slid then a fight with the dust seal to get it seated until eventually I fitted it.
New slider sleeves and slider pins plus plenty of silicon grease and we are ready to reassemble.
Brakes bled and wheel back on and all good!!

Thank the F now as much as I wanted to do the near side one (I bought a kit for both sides) I think I'll leave it until it seizes.
The kit was £37 so I've saved £150 and learned a new skill.

Next job may be the offside front shocker as
I think it's leaking. The fight continues.


Sent from my iPhone using Tapatalk Pro
I had a similar fight with a rear Caliper, it was a nightmare to fit the piston even with the bleed nipple open, then suddenly it went in, I've never been so relieved.
Gazza
"Understeer is when you hit the wall with the front of the car, oversteer is when you hit the wall with the rear of the car. Horsepower is how fast you hit the wall and torque is how far you take the wall with you"
Z3 S54 M roadster
, BMW Z1, BMW M3 CSL, Z4M Coupe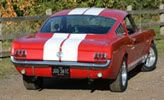 Joined: Wed 09 Apr, 2008 18:58
Posts: 264



Contact:
I feel your pain buddy! The relief when it eventually gives in and slides home is a strange pleasure indeed!


Sent from my iPhone using Tapatalk Pro